e-Soft CEO Visited Google and Intel Head Quarter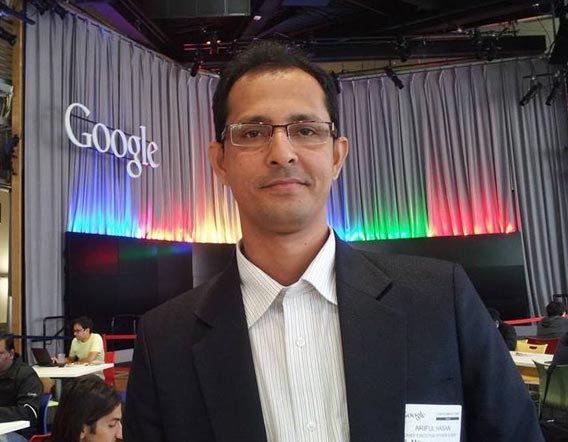 US-Bangladesh Tech Investment Summit was held on Tuesday, 7th May, 2013at TIE Global Headquarters, Silicon Valley, California, USA. The summit was organized by Bangladesh Association of Software & Information Services (BASIS) in partnership with The Indus Enterprise (TiE).
There were two sessions on two different topics in the program. First session was on "Technical Partnership for Growth" and the second session was on "Towards Digital Bangladesh - Investment Opportunities".

Governor of Bangladesh Bank Dr. Atiur Rahman, 17th Congressional district in the US House of Representatives in California Congressman Machael Honda, Mayor of the city of Sunnyvale Anthony Spitaleri, Digital Bangladesh initiatives founder Sajeeb A Wazed, Chairman of Agrani Bank Ltd. Dr. Khondoker Bazlul Hoque, TiE Silicon Valley PresidentVenktesh Shukla, Vice Chairman of US Pan Asian American Chamber of Commerce Aziz Ahmad, US Bangladesh Partners CEO Joyce Moye, oDesk Vice PresidentMatt Cooper, BASIS President AKM Fahim Mashroor, Senior Vice President and Convener of this event Shameem Ahsan and Secretary General Russell T. Ahmed and BASIS Web Content and E Marketing Standing Committee Co-Chairman and CEO, e-Soft. Ariful Hasan Opu were present in the summit
8th May 2013 he visited Google and Intel Head Quarter and meet with Google and Intel High Official, Share Google working experience, Google also arrange official Lunch for Bangladesh Delegation.